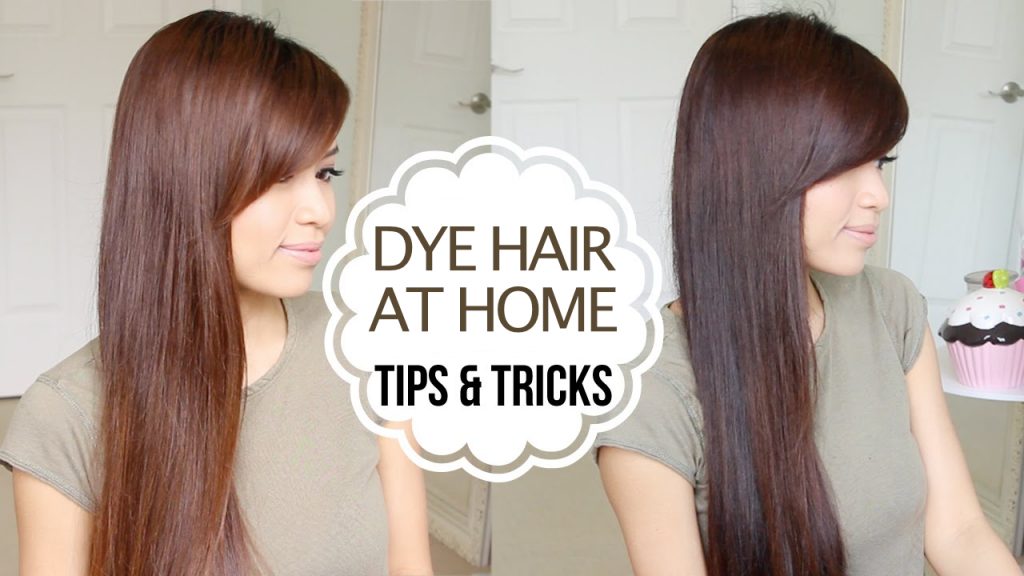 Can you believe that some girls prefer to dye their hair themselves than to spend hours at the salon? Would you like to try to do it yourself as well? It is a piece of cake. You only need to use the proper products and a few useful gadgets. Let us have a closer look on the tips listed below. They will all make your home dying process a lot easier and fun.
Firstly, never make drastic changes
In every salon or shop with hair products, or even online, you will be able to find pallets of all hair dyes. Make the best use of them in order to choose the right shade for you. It is wise to use a product that is a ton or two darker or lighter than your natural hair colour. Remember not to make any drastic changes as the first time. Why? the colour may turn out completely different than you planned and you hair might get damaged. Choosing the right shade will help you avoid decolorisation that can be really harmful to your hair, for example dry it and cause the ends split.
Secondly, match your hair dye colour to your skin tone

It is a very common mistake among young girls to chose the hair colour that will not match with their skin shade, eye colour or eyebrows (those can also be easily dyed). If you are the owner of a cool skin undertone, go with the natural hair colours and avoid red or golden shades. However, if your skin has rather warm undertones you can surely chose golden, honey or chestnut shades. Remember that this season light hair and dark eyebrows are the most popular styles.
Thirdly, make sure you have all the tools you need
Prepare your workshop. In order to dye your hair you will need: a towel, an old shirt, gloves, a brush, a few pins, a bowl and a timer. Apply some vaseline to the skin along the hairline. This will avoid soiling and washing off the dye will be much easier. Do not forget to protect the floor in the bathroom with foil or an old towel.
Fourthly, dye your hair fashionably
Of course, nobody tells you to paint the hair in pixels or other patterns that are fashionable this season. All you need to do is lighten your ends or add some highlights. In order to achieve this look you will only need a few pieces of tin foil and a brush. You can buy it in every grocery shop or drugstore. Apply the dye to your ends with a brush and cover up with the foil. After the time specified on the dye rinse and wash your whole hair thoroughly.
Fifthly, take care of the condition of your hair
If your hair is very damaged, dry, rough and dull, try to avoid any dye. However, if your strands are in good shape, and you really want to change the colour, use herbal dyes in which the concentration of ammonia is lower. The key thing is the care of coloured hair. Use especially designed shampoos, conditioners and masks. Thanks to them you will prolong the durability of the new colour and protect hair from further damage.