Sensitive skin care is extremely demanding. To keep it in proper condition, we must moisturize it regularly and be careful to avoid irritations. Mix cosmetics are ideal for this purpose. They are dedicated to those whose skin is prone to allergies and damages. Check if the products will help you in your skin care.
Why should sensitive skin be provided with special care?

This skin type is most sensitive to external and internal stimuli. It reacts to various extrinsic factors (weather, cosmetics, food) in a characteristic way. Usually, it appears through irritations, rash, acne, minor wounds. The feeling of discomfort appears and is accompanied by the feeling of tight, burning and stinging skin. Many women also complain about some other damages of epidermis and skin allergies. However, you must remember that proper sensitive skin care can soothe or even reduce the irritations. Thanks to properly suited cosmetics, you will look beautiful and your body and face skin will be healthy.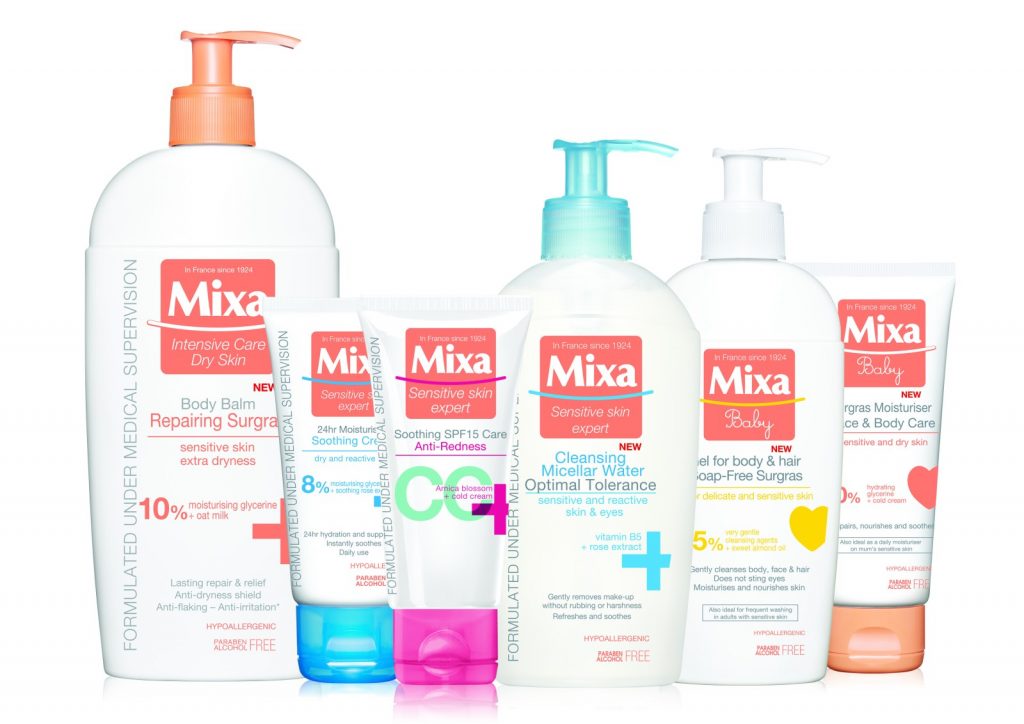 Mix cosmetics are recommended to people who have allergic or sensitive skin. Among Mix products there are: face creams, body balms and products designed for baby skin care. The products contain ingredients which are suitable for people struggling with recurring irritations. Their formula is rich in moisturizing, soothing and restoring substances. On the other hand, the cosmetics don't contain mineral oil, parabens, fragrance substances and other ingredients which could irritate delicate skin. All Mix products have been dermatologically tested in order to rule out the risk of allergies. They provide protection from microtraumas, deep moisturizing and conditioning. Also, they help to rebuild protective lipid barrier of the skin thereby hinder the occurance of further injuries and irritations. Will Mix cosmetics help you in skin care?