Making life easier is a thing every woman, who takes care of herself, do. However, in order to always look perfect, is it necessary to spend hours each time? No, it is not necessary. The key is to get to know a few simple hairdressers tricks that can be easily done at home. Thanks to these tricks you will enjoy beautiful hair in just a few minutes.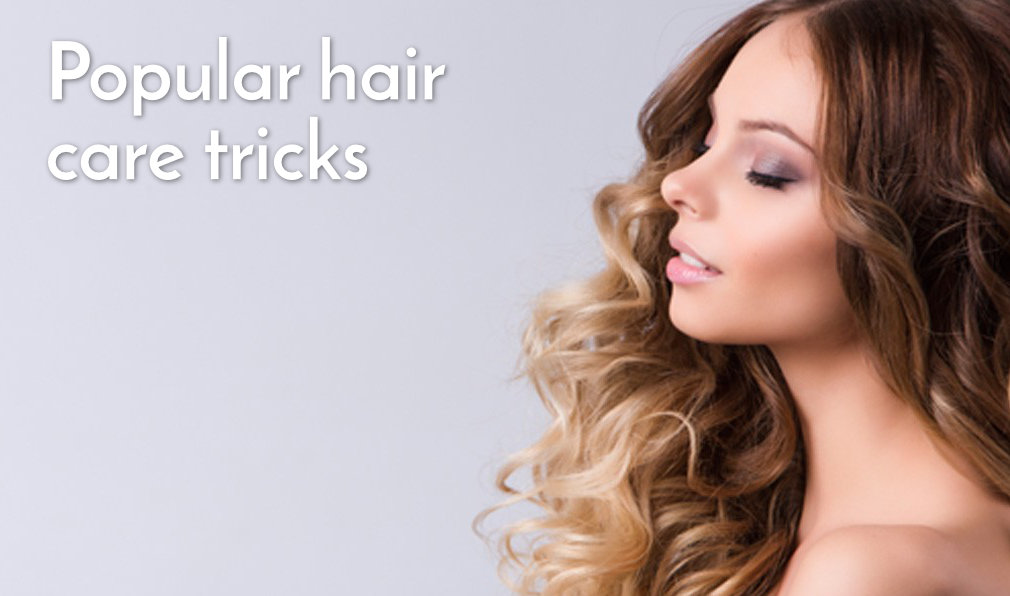 1. Use potato starch, bamboo powder or talc as a dry shampooIf you want to refresh your hair without washing it and do not have any dry shampoo, you can easily use products usually found in the kitchen. Th only conditions is that those products must absorb moisture and sebum.
2. When going to steam room, remember to always apply a conditioner or a mask first. Not only it protects your hair but the heat will also help to improve the effects of the conditioner and consequently, your hair will be silky smooth.
3. After washing and conditioning your hair, always rinse it with cold water. It makes the hair cuticles close which were firstly opened by warm water. Closed cuticle protects hair from loosing moisture and nourishing components and your hairstyle becomes glossy.
4. In order to add volume to your hairstyle just use dry shampoo or change your parting. You can use one of the two ways to prevent your hair to look flat. Firstly, you can spray some the dry shampoo to the roots of your hair or simply change the parting of your hair. Before the hair gets used to the new parting, it will create the impression of more volume.
5. Comb back your hair to create a ponytail, smooth with a toothbrush and add some hairspray. This will prevent the outgrowing, so called, baby hair that my sometimes damage a perfect bun. An old toothbrush only sprayed with some hairspray can make wonders to any hairstyle.
6. Spray your bobby pins with hairspray to make them stay in one place better. That bobby pin coated with a hairspray will not be able to move on sleek hair. It is important to use bobby pins with the wavy part facing down and only after the hairspray dries completely. This will help to keep them in one place throughout the whole day.
 7. At night or under a hat, remember to put your hair up in a bun. Whenever you are afraid to ruin your hairstyle, for example while sleeping or wearing a hat during winter time, you should create a bun on the top of your head. After taking it off, your hair will be smooth and a little wavy.
 8. After curling your hair with a curling wand, pin it down to your head to let it cool. Avoiding this step can make the hair become straight too fast. Pining down your curls and letting them cool down will make them last longer.
 9. When blow drying your bangs, always change the sides and make sure to direct the air flow downwards. Even though the rest of the hair looks great when blow drying with the use of a special round brush, the fringe is not as easy. Always keep your blow dryer above your head facing down and try to run your fingers through the hair.
10. Learn how to make one, but an effective, braid. Mastering to perfection one hair style is the key to a perfect appearance even with dull or uneasy hair. The best will probably be a loose braid or spike with some wisps released.