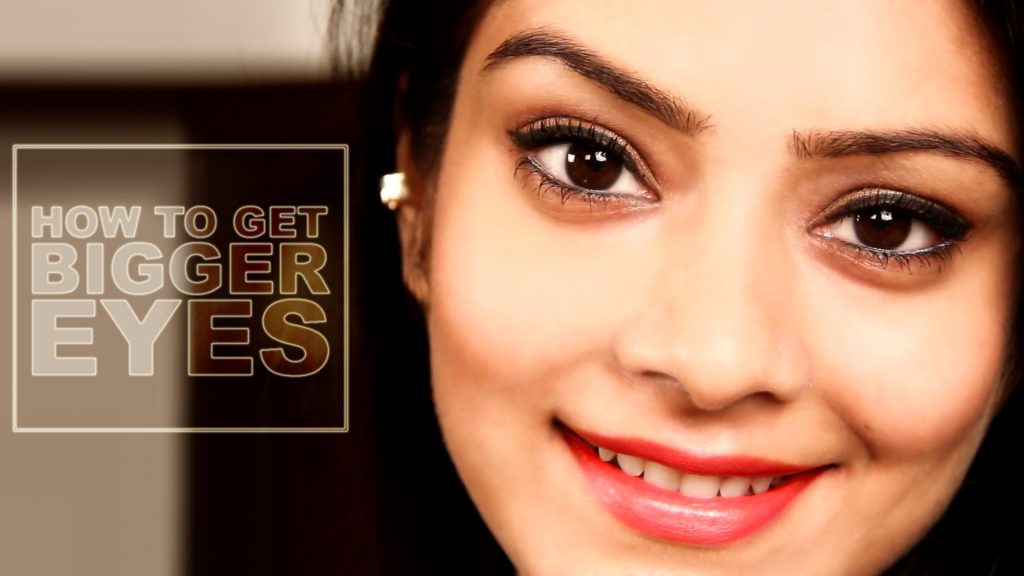 Small eyes, hooded upper eyelid, short eyelashes. Do you also struggle with such problems? If you would like to visibly enlarge the eyes and at the same time emphasize the look, then this article is perfect for you. Read and learn how to do make-up to make your eyes look bigger.
Start by applying a primer on the whole upper and lower eyelid. This step is essential. Such cosmetic will prolong the durability of any eyeshadow and eyeliner and prevent the wearing off of these products. Then, to the upper eyelid, add some matte shadow in a similar colour to your skin tone. You might as well make use of a light pink coloured eyeshadow. It will be well composed with all the make-up, and at the same time it will not overwhelm any other colours.
Using a pencil or an eyeshadow in a shade slightly lighter than your skin colour, smudge over your water line. This will optically widen the eye. Start from the middle of the water line; and finish more or less at the point where the upper and lower eyelid come together. You can brush it with a soft brush to give a more natural make-up.
Now comes the time to use the eyeshadows in dark colours to create an impression of depth. Concentrate the colour in the outer corners and then create a crease. Try to smudge out the darker eyeshadow to make the eye look wider. Using a flat brush, blend any of the boundaries of your line on the lower eyelid. Do the same on the upper eyelid. Next step is to emphasize your lash line. To do this, you can use pencils or black eyeliner. After drawing a thin line at your upper lash line with the eyeliner of your preference, use a bright eye shadow to blend it out on the upper eyelid. Remember that the darker shade cannot cover the light part, which was done at the beginning.
The final stage of your make-up is brightening the inner corner of the eye and the areas under the eyebrows. This way you will visually enlarge the eyes and make your face look more radiant and prettier. If you want, you can easily use the same cosmetic to brighten the middle of the mobile eyelid, and add some more of your light eyeshadow in the inner corner of the eye. Do not forget to use your favourite mascara and fill in your eyebrows to emphasize the look. Your new make-up is ready.