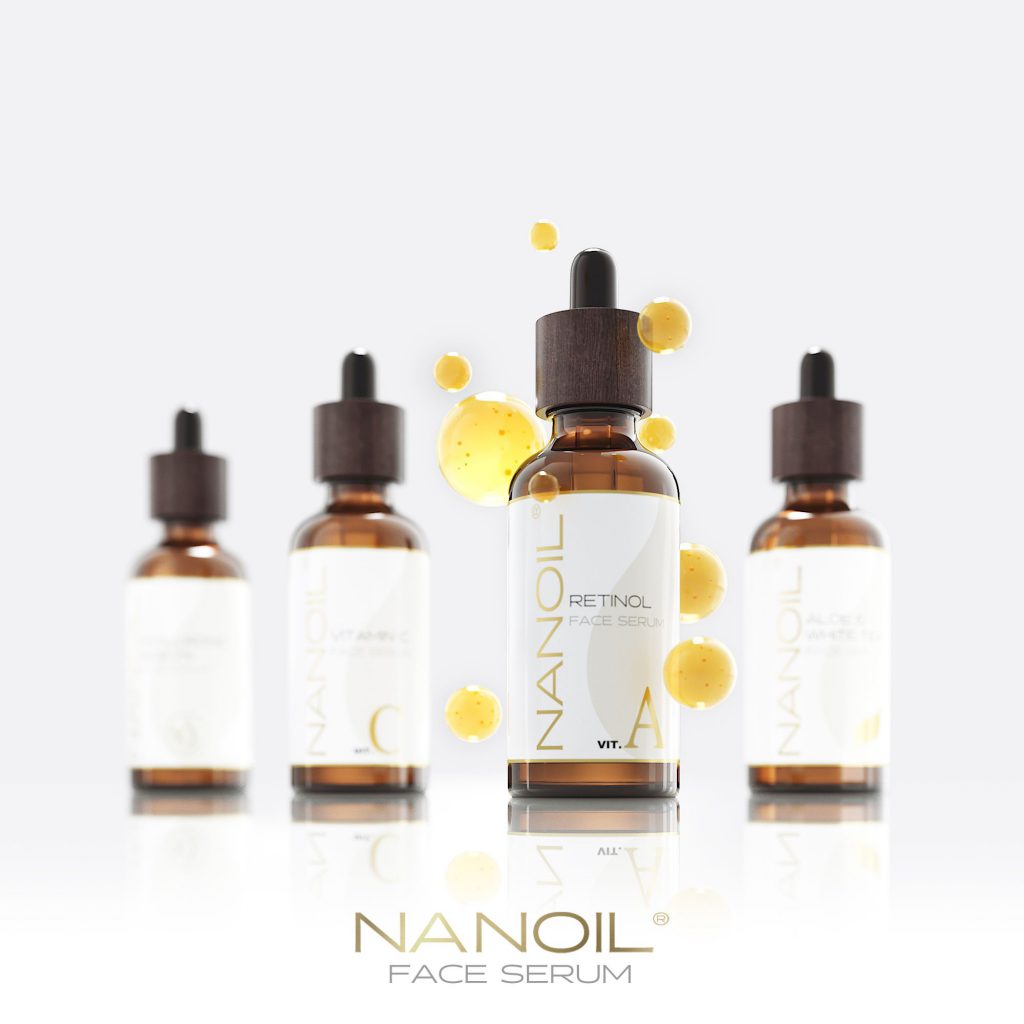 Wrinkles are inevitable but we can hold them up effectively. A suitable cosmetic is necessary. The one that contains retinol! It has been cosmetologists' top choice for many years. No other equally effective substance has been discovered so far. What about the best retinol for facial skin? You can find it in a Nanoil Serum. Keep reading to find out how many benefits the best vitamin A derivative will bring and how you can change your complexion thanks to Nanoil Retinol Face Serum.
Retinol slows the aging process down
It has been scientifically proven that retinol, or vitamin A to be more precise, delays aging. Generally, it improves the condition of skin, which is why it isn't only recommended for wrinkles, but also turns out to be very effective at lessening all kinds of imperfections and skin problems: adolescent or adult acne, discoloration and post-acne marks, oil excess, enlarged skin pores. Its amazing effect on the skin was first spotted in the 1980s and it is still unbeatable and popular today because cosmetologists keep creating more and more advanced vitamin A derivatives. They want it to be the most stable and thus efficient, not breaking down when reaching the skin. Currently, Retinyl Palmitate is the best form and we can get it in a Nanoil Serum.
Nanoil Retinol Face Serum: Recipe for Younger Skin
This serum is aimed at fighting face wrinkles. Nanoil Retinol Face Serum contains a stable vitamin A derivative as well as a potent antioxidant extracted from an Indian plant, Boerhavia Diffusa, to naturally rejuvenate, relax and brighten the skin, helping remove pigmentation spots.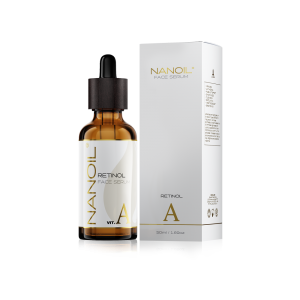 It revitalizes and improves the complexion day by day, keeping your skin healthy.
Smooth, soft and nice-to-touch skin without imperfections and signs of aging – that's the Nanoil effect.
Nanoil Retinol Face Serum improves the skin tone and enhances skin's defensive functions. Vitamin A boosts collagen reserves, restores the cells and speeds up skin repair. In turn, your skin will be elastic, plump and free from wrinkles!
Easy-to-use retinol serum
Nanoil Retinol Face Serum can be used once a day in the evening, onto a clean face (use a toner first). The skin absorbs it fast and you're not left with a greasy or sticky film on its surface. It is ideal under make-up. Nanoil Serum needs just one application to start nourishing your complexion, making it smoother and softer. Use it under a night cream and always remember about sunblock during daytime.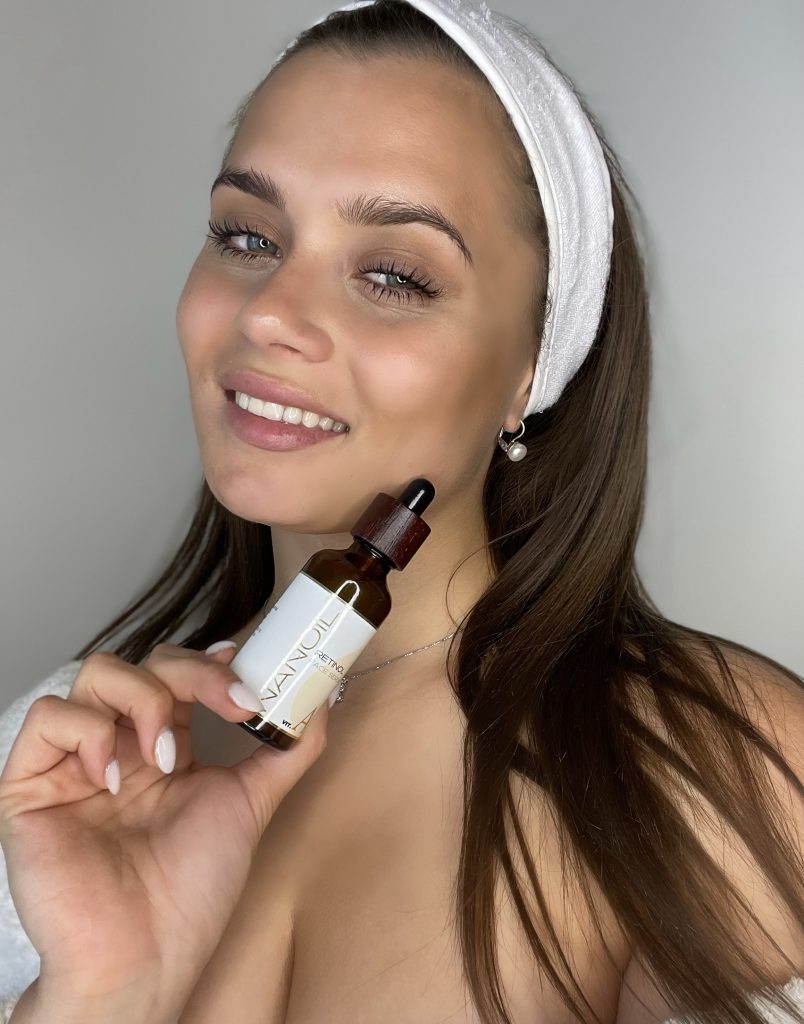 Effect of Nanoil Retinol Face Serum
Revived, smooth skin without wrinkles, dark spots and imperfections. This serum prevents sagging, defines the face shape, revitalizes and ensures optimal moisture levels. It repairs the epidermis removing old cells and exposing new, youthful and lovely skin.
More info here: www.nanoil.us