Dior once more provides us with the possibility of testing the newest version of individual eye shadows, Diorshow Mono. This time, cosmetics have extended durability and velvety formula. Choose your favourite and enjoy the most beautiful make-up.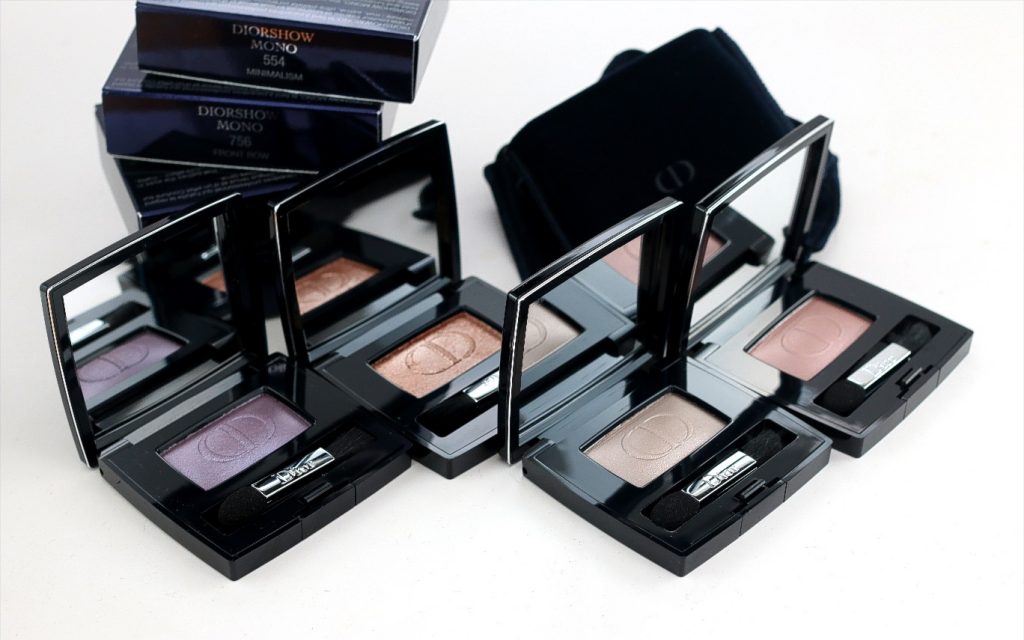 Diorshow Mono eye shadows have black click-fit box. Well, well, well, manufacturer thought even about the possibility of make-up outside the house. Inside the box you will find a mirror and an applicator: sponge and brush in one. The packaging is small enough to fit any cosmetic bag, hand bag or your jacket's pocket. You can take it with you on vacation and use whenever you feel like it, or when you want to feel beautiful again.
Diorshow Mono provides four different make-up finishes. It includes matte, shimmering, brocade and slightly glowing effect. There are 20 shades you can choose out of. Among them are shades of beige, orange, pink, green, grey and blue. Surely, each of you will find something for herself. Cosmetics have creamy formula, do not fall off and are crease resistant. We can easily administer them and blend with other make-up cosmetics. Thanks to Diorshow Mono you can achieve make-up in romantic, classical or even smoky eye version. What is more, you can create make-up for – a wedding, a date or a party.
How should you apply Diorshow Mono? Prepare the skin by applying make-up base, foundation and transparent powder. Directly on eyelids apply also special eye shadow base. With an applicator – sponge attached to the packaging, apply chosen eye shadow and then with the brush blend it with other shades from Dior collection or with an eyeliner. For the perfect finish apply mascara, underline eyebrows and put on some lipstick. Your make-up is ready.