Thousands of women all over the world use it to stimulate faster lash growth naturally but castor oil works equally well for hair, face skin or nails. Nature has given us this beauty product. We can make use of all of its properties if we choose the best castor oil. Which one? Find the answer in the post.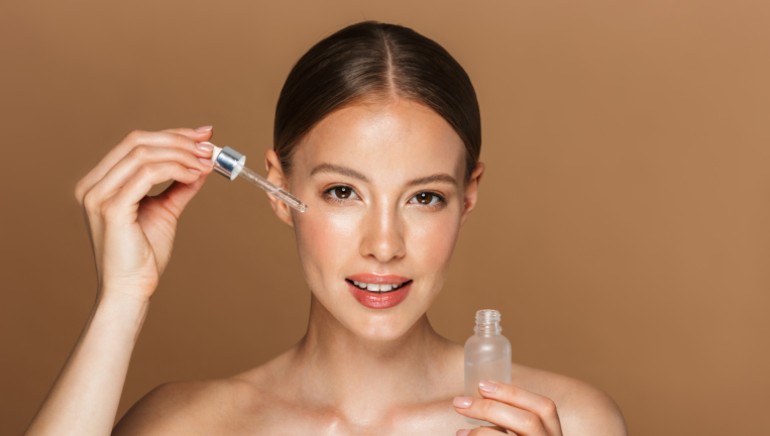 If you want to use castor oil as a remedy for all of your beauty gripes (thinning hair, short lashes, brittle nails or persistent acne), get to know it better. This natural beauty product deserves attention and a nice intro.
First things first. Castor oil is extracted from castor beans, and that is why it's sometimes called castor bean oil.
Properties of castor oil
This is one of thickest oils so it's hard to apply it on the hair. At the same time, it's the only water-soluble oil which makes it a perfect oil for face cleansing (OCM). We should use it mostly for the unique ricinoleic acid which makes the oil kill bacteria and ramp up levels of moisture.
Does it have any other properties? Sure it does!
Castor oil is truly multi-tasking and its benefits surprise even those who don't believe in the power of natural oils. It is versatile and suitable to use on hair, body, face, nails, lashes, and brows.
It is good to use castor oil because it:
ensures the optimal level of moisture.
reduces itchiness and irritations.
stimulates faster growth of hair, nails, brows, and lashes.
restores the scalp pH balance.
lessens symptoms of acne and dandruff.
strengthens hair preventing hair loss.
The Best Castor Oil
Naturally, the properties of castor oil depend on which one you choose – on its quality, origin, and purity of the formula.
Undoubtedly, the best castor oil is produced by cold-pressing. Ideally, find one which has not been refined so you can be sure it is the richest in precious ingredients. We should search among organic and 100% natural oils. Castor oil works way better when you use it solo, not as an ingredient in other cosmetics.
If you're still not sure which one to choose, check our offerings.
Nanoil Castor Oil (50 ml)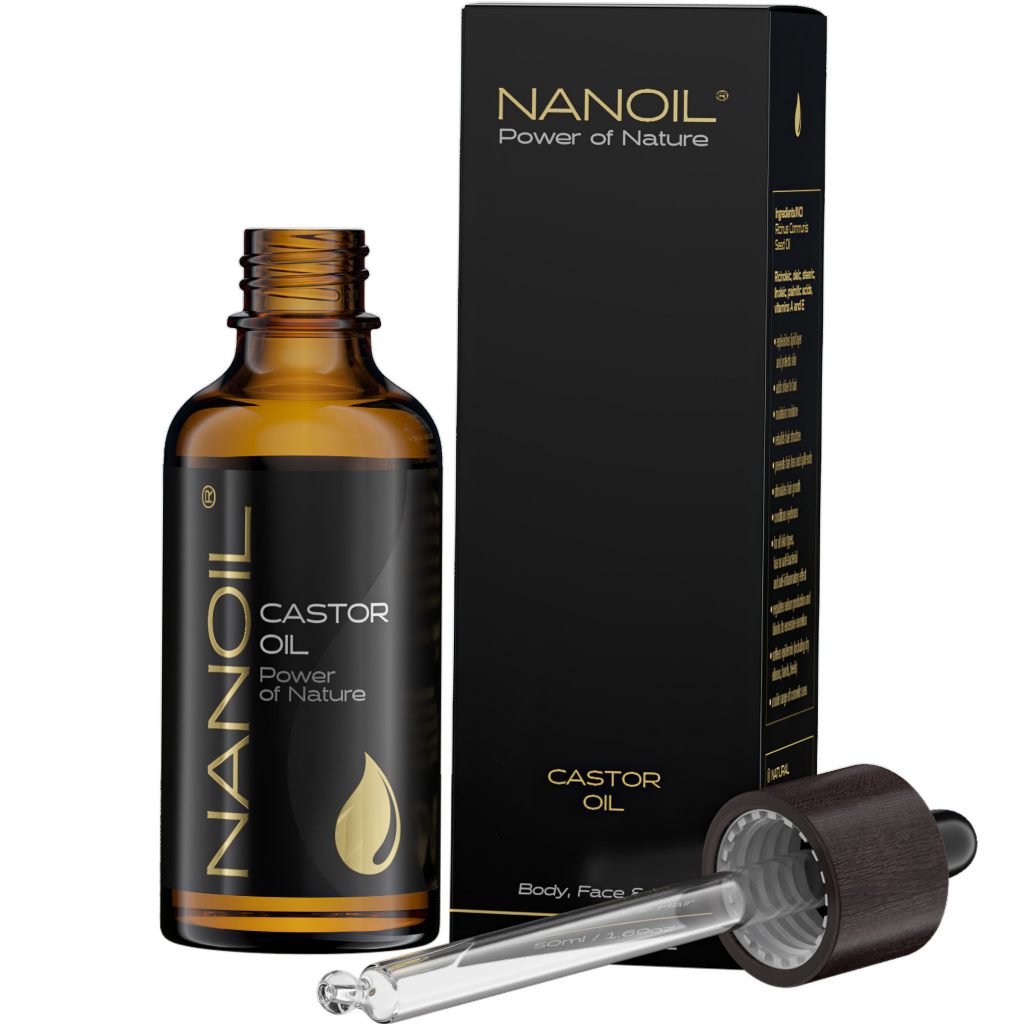 The best castor oil for beauty uses has been launched by Nanoil. This is a cold-pressed, unrefined, 100% organic oil. The product is entirely made from castor bean oil and packed in a lovely dark glass bottle. Nanoil Castor Oil definitely catches the eye and it's lightweight (not as thick as other castor oils) yet its effect is the thing that we love the most. You can use it as a natural eyelash or eyebrow serum to stimulate growth, and rub into the scalp to strengthen the follicles, prevent hair from falling out in excess, and make it grow faster. On top of that, Nanoil works wonders on acne-prone, oily and problematic complexions because it restores the pH balance, maintains necessary moisture, minimizes oil secretion, and makes pigmentation marks less noticeable. Still, it's best at killing the bacteria and clearing the skin of toxins. If you want to take care of your hair, skin or nails naturally, Nanoil castor oil is the best choice. Go to www.nanoil.us and see other benefits it brings.
Kate Blanc Cosmetics Castor Oil (60 ml)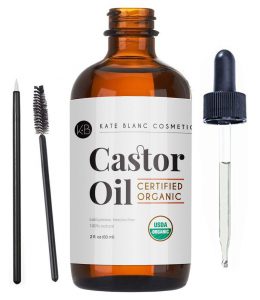 For all those who want to use castor oil to make lashes grow faster – Kate Blanc Cosmetics Castor Oil is a good choice. It is extracted from plants from eco-friendly crops, cold-pressed and free from preservatives, designed for lashes. It is colorless and quite thick. Thanks to two applicators – spoolie and thin brush – the application on the lashes and brows is very easy. The product works since the first use, making the hairs more resilient and shiny. Gradually, lashes and brows get thicker. Because Kate Blanc Cosmetics Castor Oil is all-natural, it can be used on hair, skin and nails too: it protects, strengthens, moisturizes and beautifies, but the effects may take longer to appear for some users.
Satin Naturel Castor Oil (200 ml)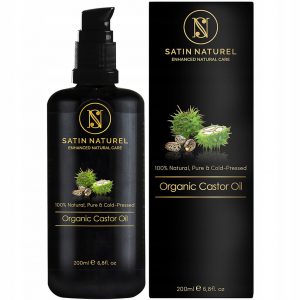 An interesting offering from Satin Naturel, a brand which chooses organic ingredients. Satin Naturel Castor Oil is pure and cold-pressed so you can use it on the hair and skin worry-free. It is available in two size versions and convenient to use thanks to a pump on the top of a lovely black bottle. Naturally, the best thing is the naturalness of the oil: it's pure castor bean oil produced in India. The regular application of Satin Naturel Castor Oil gives a strengthening and repairing effect, protects against oxidation, brightens dark spots and improves the levels of hydration. In turn, we look and feel better.
Briogeo Castor Oil (45 ml)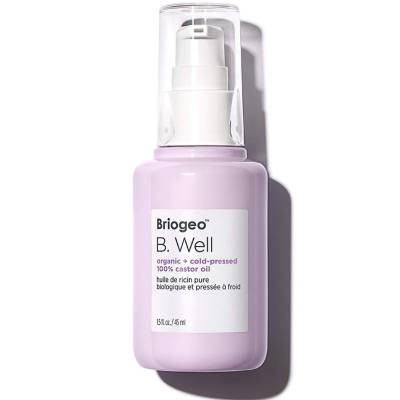 If castor oil makes you think of pharmaceuticals not resembling beauty products, then Briogeo will make you change your mind. This cold-pressed, organic castor oil is packed in a small pink bottle with a convenient pump applicator. It looks really lovely but it's not the most important thing. The effect surely matters the most. By choosing Briogeo Castor Oil you can count on hydration boost and in-depth nourishment; it's recommended for those who struggle with dehydrated skin and weak hair which falls out in excess, but feel free to use it also on nails, dry elbows or brittle lashes. It's a pity the bottle is so small and it may prove not enough if you want to try all uses of castor oil.
Earth To You Castor Oil (100 ml)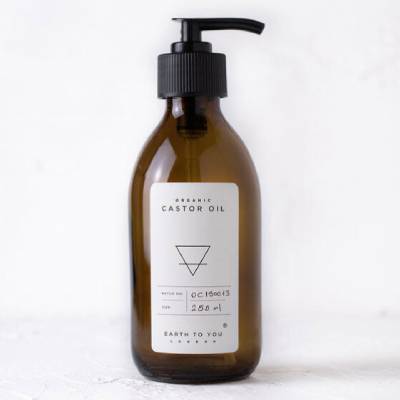 Our another pick comes from Earth To You and it's probably the most expensive oil in this ranking. Still, we can't say anything bad about its quality. This is an unrefined, organic certified product so you can be sure you get all-natural castor oil without the contaminating additives. Earth To You Castor Oil works well for the entire body and face skin, hair, and nails – it protects, moisturizes, and strengthens. The oil speeds up hair growth and prevents hair loss, adds elasticity to skin and evens out the tone, reinforces the nails, and thickens lashes and brows. The effects depend on what you decide to use it for and if you decide to buy it: it's really pricey because of the certificate, eco-friendly formula, and hand bottling.
Avril Castor Oil (100 ml)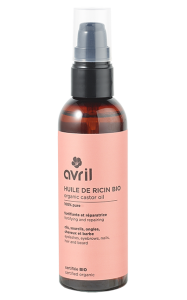 Among the best castor oils, we've found a vegan formula: Avril Organic Castor Oil, a natural product from sustainable crops. It gets good reviews for the properties, improving the nails and hair, as well as working well for problematic skins. If you use the Avril Castor Oil regularly, you can expect visibly healthier hair, stronger nails and lashes, and nicer skin. Because it's dermatologically-tested, it is suitable for sensitive complexion. The product is bigger than competitive oils and it comes with a convenient applicator, but it is very thick and greasy: it is going to smudge your bedsheets if you leave it in hair for the night; using it on the face skin may be problematic.