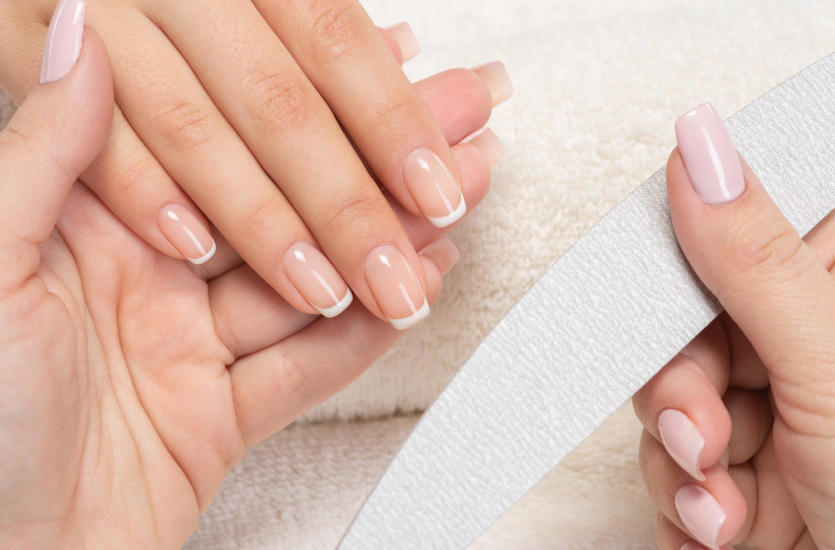 Yellow stains on nails are usually caused by nail polishes but they can also signal a disease (in this case you have some other symptoms as well). If you're seeking natural ways to whiten your nails, believe me – home remedies work wonders! See top treatments for stain-free, neat nails.
Why are my nails yellow?
The most common causes of yellow nails:
skipping a nail polish base
medication (antibiotics in particular)
hypervitaminosis
smoking cigarettes
hepatitis
psoriasis
fungus
Home treatments to whiten yellow nails
Lemon juice for whiter nails
Lemon juice is known for its whitening effect. It contains enzymes which whiten the nails as well as skin (if you're struggling with dark spots on the face, add it to your face masks). In nail care, rub a slice of lemon against the nail plates or soak the nails in lemon juice (rub it in with a brush for stronger effect). Wash the hands after several minutes and apply a cream (cuticle cream is a perfect choice).
Baking soda for whiter nails
Did you know that baking soda is a brilliant whitening agent? Our grandmas loved to use it both for the household chores and beauty purposes. It helps whiten the teeth, exfoliate dead skin cells and condition the nails. How to use it on nails then?
This is extremely easy: you just need to mix a spoon of olive oil, argan oil or almond oil with lemon juice and baking soda (choose the amounts so that you get a paste) and rub the blend into the nails. Leave it on for around 10 minutes and rinse out well.
Vinegar for whiter nails
Just like lemon, vinegar also contains whitening substances, mostly acids. Moreover, it fights fungi and bacteria, powerfully enhances growth of nails and lessens stains.
The vinegar-based treatment is as easy to make as previous ones: mix vinegar with warm water: use the same amounts e.g. 50ml of vinegar for 50ml of water; just make sure there's enough product to soak the nails in.
Soak your nails for 15-20 minutes and dry them. You don't need to rinse them with water but you can use a hand lotion or cuticle cream.
You can modify the recipes as you like, e.g. mix baking soda with lemon juice and add your favorite oil and other ingredients that have a nourishing effect: honey, aloe juice, flax seeds. These mixtures perfectly enhance repair and banish yellow stains.