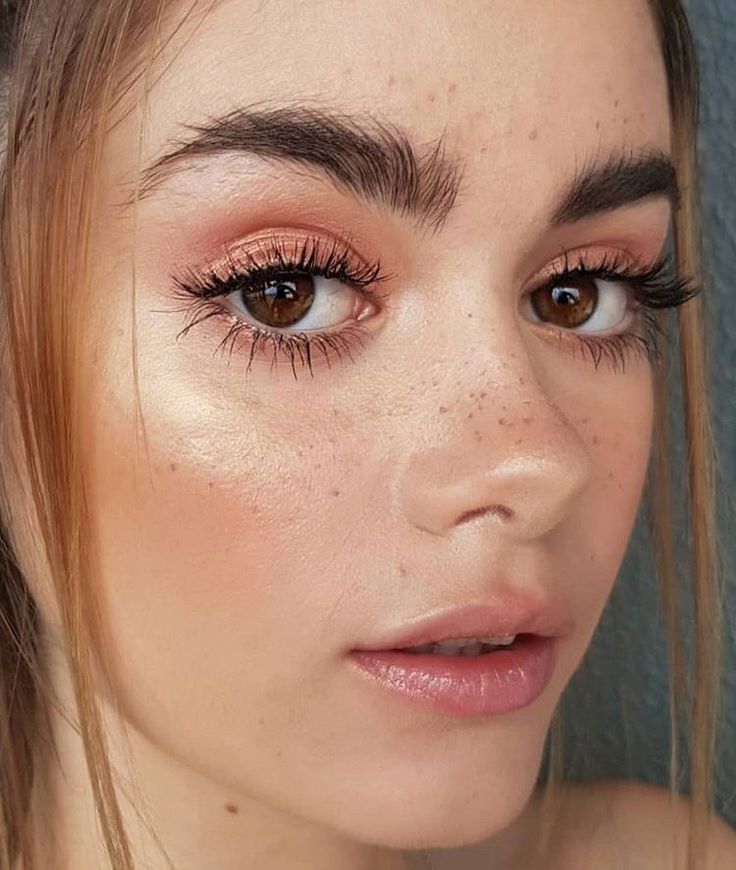 Trends in the shape and makeup of brows constantly change. One season you need them as perfectly thin arches, the next thing you know, your brows must be thick and unkempt. The latter even has its own name – fluffy brows. How to perform fluffy brows step by step and how to prepare your brows for this stylization?
How to prepare brows for fluffy brows?
As we said, fluffy brows are natural, which means thick and unkempt. Before you go on with their stylization, you need to have them in as raw condition as possible. What does it mean? For some time, you have to quit all the brow related treatments, which interfere in their natural appearance when it comes to both shape and color.
How to perform fluffy brows step by step?
Step 1. Combing and fixing the brows for fluffy brows
In order to first comb then fix brows in one position, you will need tinted brow mascara which can additionally add some color. Another solution is a soap (clear would be best) and a brush. Both methods prove to be effective in fixing brows, but the second one provides a more natural outcome due to soap having no tinting properties. For this reason, when implementing the latter method, you need to also use some additional powder or pomade to fill in gaps which are certain to appear.
Step 2. Filling in the gaps in fluffy brows
This step requires precision because you have to highlight each hair, so you should use a very thin brush (for brow tint or pomade) or pencil. Which one should you choose? Brow tint ensures subtle and a bit smudged effect yet is the least lasting. Way more long-lasting is pomade, which also happens to be highly precise. Unfortunately, in spite of its undeniable assets, it also holds quite a few flaws, such as difficulty in use by beginners. Apart from brow tint and pomade, you can also try a pencil, however, for truly satisfactory result, it needs to be very thin.
Is fluffy brow for everyone?
Yes and no. It is true that every woman can try fluffy brows, however, it does not suit everyone and not every woman will feel comfortable with it. Trends come and go and we need to remember that not everything will work for us.