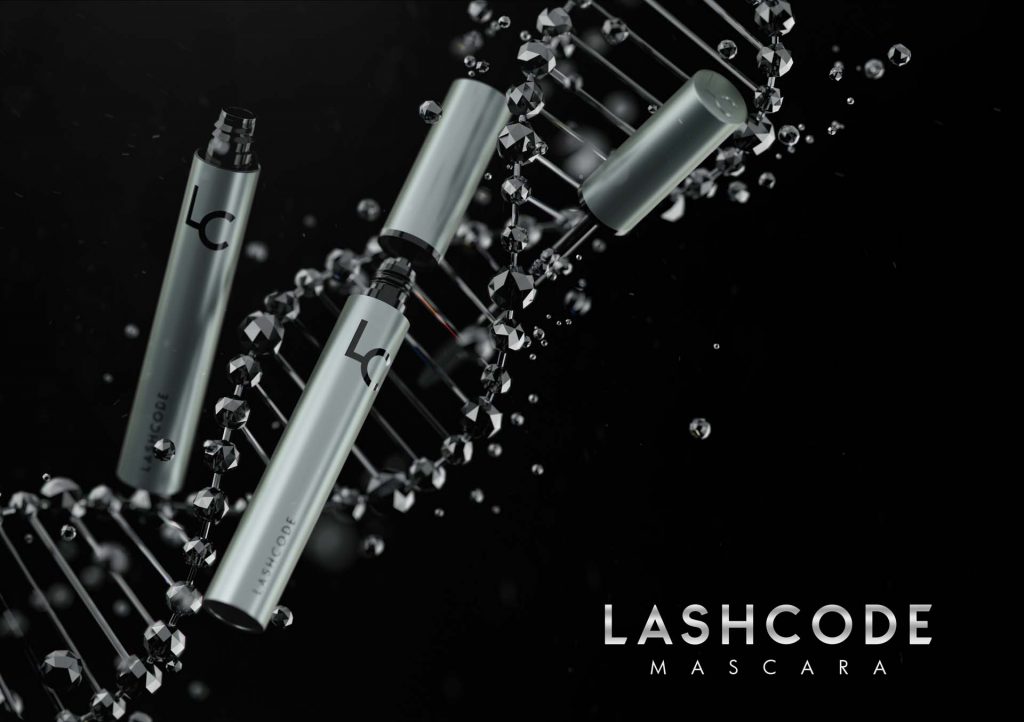 The way you perceive the world, others and yourself may give your eyes a sparkle and joy. You should definitely bring out the passion that your eyes conceal. All the more, Lashoce has been made – mascara which lets you totally express yourself, your mood and exceptionality. Magic out lashes which attract others and define your femininity.
Lashcode is mascara which has been created out of passion for makeup and the love for lashes. You will make a perfect match with Lashcode, getting eyelash makeup, repair and nourishing boost. It is an incredibly good mascara which brings breakthrough into the world of makeup. Lashes have never been so pampered during the mascara application.
Moreover, thanks to a stunningly skillful applicator, you can apply makeup the way you want: Lashcode is a mascara which isn't afraid of any makeup effects. From gentle to super wild, bold makeup. One mascara – lots of possibilities. Without doubts, you will feel like trying out all of the effects!
How can you style your lashes thanks to Lashcode?
GET THE MAXIMUM EXTENSION & LASH LIFT
Get the effect of maximally long and curled-up lashes without having to reach for a curler. Even just one coat of Lashcode brilliantly intensifies length whereas the formula enhances the condition of lashes. Effect? Extremely long, precisely separated and curled lashes which gain moisture and elasticity.
REACH EVERY EYELASH & AMP UP VOLUME
Intensify your look and make it bolder – with Lashcode, you will effortlessly get the magical effect of million lashes desired by all women. It is thanks to a spiral which doesn't clump but lets you build up volume and thicken each lash. Consequently, even the thinnest and most fragile lashes get a precise mascara coating. It looks mind-blowing: The lash line looks fuller and it seems like you have 3 times more lashes.
THICKEN WITHOUT WORRIES – ZERO CLUMPS OR LASHES STICKING-TOGETHER
Get the maximum volume without worrying about weighed down clumpy lashes or mascara flakes on your cheeks. Add next coats and upgrade your effect. It doesn't matter if you've created a bold or soft lash image, Lashcode won't let you down – it stays on lashes and doesn't rub off after many hours. What's more, the formula lets you add more layers during the day – elastic, soft bristles of the Lashcode brush easily glide on lashes.
Lashcode Mascara contains ultra black pigments: lashes look flawlessly in any lighting and weather conditions.
Lashcode – lash-regenerating, nourishing mascara
Gorgeous makeup is just a small percentage of what Lashcode offers. Thanks to fine-quality lash-conditioning components, it is not just a brilliant mascara but also an incredible lash-strengthening and protecting treatment working while you wear it. Which substances included in Lashcode have the lash-nourishing power?
Lashcode Mascara – the power of conditioning ingredients
Soy Germ Extract – replenishes lipid coat, moisturises and nourishes thanks to the power of vitamins (A, E, PP, B1, B2), contains valuable proteins, fatty acids, carbohydrates and lecithin, as well as mineral salts
Wheat Germ Extract – regenerates and nourishes, rebuilds micro damage thanks to high concentration of vitamin E; ensures lash elasticity and softness as well
Panthenol – it is a substance which is amazing at improving elasticity, speeds up repair, bolsers lashes and makes them more resistant to damage
Vitamin E – commonly-known vitamin of youthfulness – keeps lashes in shape and strengthens them
Arginine – natural amino acid which enhances the appearance of lashes, regenerates and protects from dryness, as well as delivers precious nutrients straight to hair follicles
Baicalein – skullcap root extract; the power of antioxidants, flavonoids and phytosterols which have anti aging effect, regenerates, reinforces and intensifies revitalisation of lashes and bulbs
Lashcode – mascara abounding in benefits & getting the best online reviews
Lashcode is a mascara praised for both flawless makeup and lash-conditioning ingredients. It is of the mascaras which has such an excellent brush that you don't want to throw it away after using up the product. An ideally-shaped silicone hygienic spiral of perfect size makes Lashcode go along with every eye shape and every type of lashes. It is second to none, which is obvious by looking at the opinions as well as high positions on rankings of prestigious mascaras. The revolution in lash makeup has never been so spectacular before.
product website: lashcode.us