You want to improve the overall look and feel of your hair but you have no freaking idea which hair product should you pick? The availability of masks for damaged hair is so high nowadays that it's really hard to make up your mind and choose just one. Unless you know 3 best hair masks recommended by hair professionals – then the choice is simple!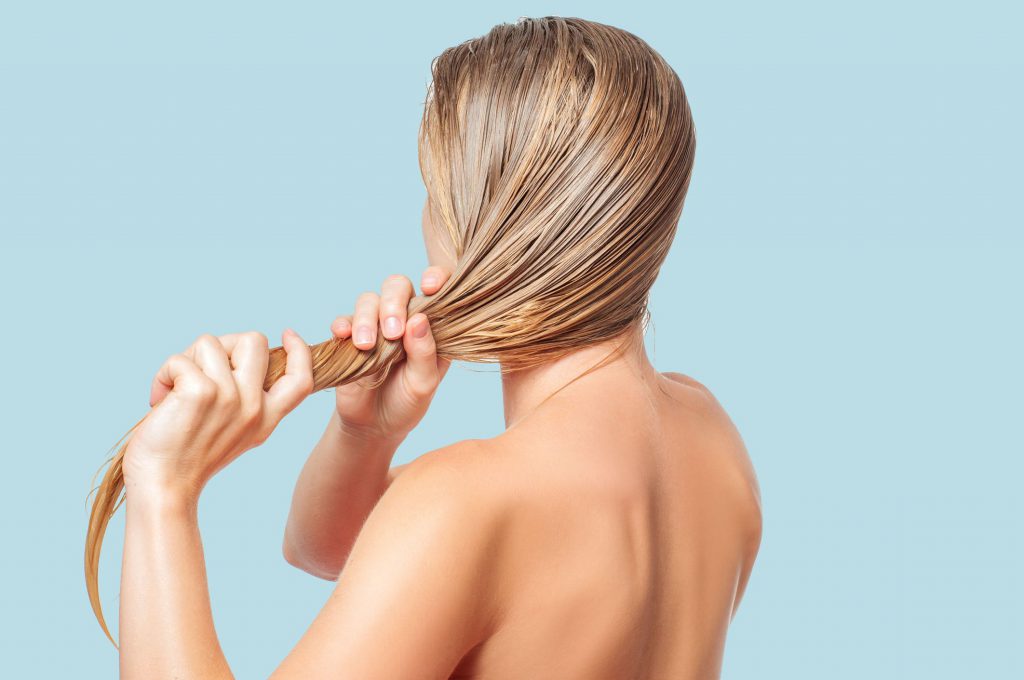 Where should you begin when you see your hair getting dry, brittle and breakable? First you have to define the causes and later eliminate them.
Causes of Hair Breakage
There are many factors that make hair weaker. Sometimes it's just a consequence of malaise, e.g. during seasonal changes, but more often our negligence and the lack of knowledge undermine health of hair.
Common causes of hair damage include:
no UV protection, which results in the sun burning both the inside and outside layers of the hair
detangling wet hair and pulling on it while combing
sleeping with loose, wet hair
too much ironing and curling using high temperatures
too much dyeing or bleaching done inappropriately
following an unbalanced diet which leads to nutrient shortages
lack of moisturizing treatments that locks the water inside the hair
How to Repair Damaged Hair
Regardless of the cause of damage, there are a few things that you can always do to fix it, which luckily doesn't include cutting hair short. Before visiting a hairdresser, it'd be better if you eliminated all the causes that harm the hair (e.g. getting to bed with a loose bun or cut down on bleaching) and made sure all basic hair needs are satisfied, that include: moisturizing, nourishing and protection. Finally, changing lifestyle may be also beneficial because neither nutrient shortages nor stress have a positive influence on your physical appearance.
However, the most effective way to reverse damage includes application of the right cosmetics, like masks for damaged hair. What should it contain? First and foremost it should be rich in keratin, other proteins, peptides and ceramides, as well as contain a blend of nutrients. This type of hair mask used post-shampooing can bring health and strength back to frazzled strands. Such product is effective because it works from the inside, reconstructing hair from within.
Keratin Hair Masks
Which keratin hair mask should you pick? Indeed, making the right choice may be a little bit challenging because nowadays almost every single brand offers products designed for damaged hair that requires deep repair treatment. On one hand, having such a wide range of products is a blessing, but on the other it may be a hitch.
If you're currently looking for the best keratin hair mask, check our picks. Below you will find hair masks recommended by hair professionals – their quality, effectiveness and formulas will leave you stunned!
(1) Nanoil Keratin Hair Mask – mask for damaged hair with hydrolyzed keratin and panthenol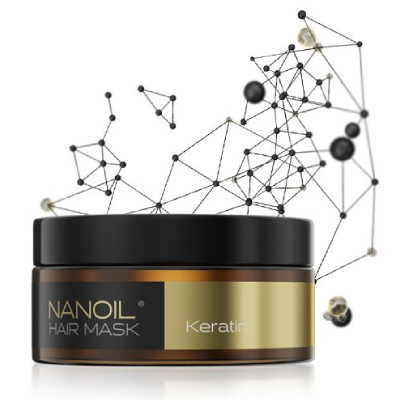 Size: 10.1 fl. oz. / 300 ml
For: dry, damaged, brittle, breaking, splitting, frizzy, weak, dull and thinning out hair
A hair mask that women from all over the world fell in love with. Recommended by hair professionals and used in the best hair salons, Nanoil Keratin Hair Mask combines top-notch care and maximum effects. Hydrolyzed keratin and panthenol reverse damage along the entire hair shaft, gradually improving the look of the hair day by day. More shine, more color, more resilience – this is what you get with Nanoil Keratin Hair Mask. This is a weightless formula that brims with what is best for hair. This is why it works from the very first use, making hair easy to brush. If you count on achieving the wow effect, the keratin-rich hair mask from Nanoil is a solution that answers your needs 100%.
(2) Kérastase, Résistance Masque Force Architecte – reparative mask for weak and damaged hair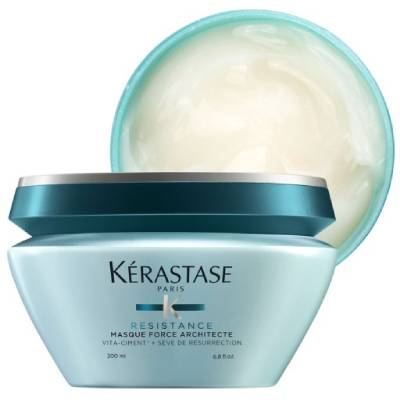 Size: 6.76 fl.oz. / 200 ml
For: weak, damaged, splitting, brittle and problematic hair
One of the most common brands used in professional hair salons is Kerastase, which obviously has in its offer a mask dedicated for damaged hair too. This is a clearly more expensive product that runs out sooner because its size is smaller. However, Masque Force Architecte contains two ingredients recommended for weak hair: keratin and ceramides, teamed with Resurrection Sap complex that revives strands and restores resilience. This mask is surprisingly good at preventing split ends, speeds up hair self-healing processes, as well as ensures easy combing and styling.
(3) Schwarzkopf, BlondMe Keratin Restore Bonding Mask – mask that reconstructs keratin bonds in hair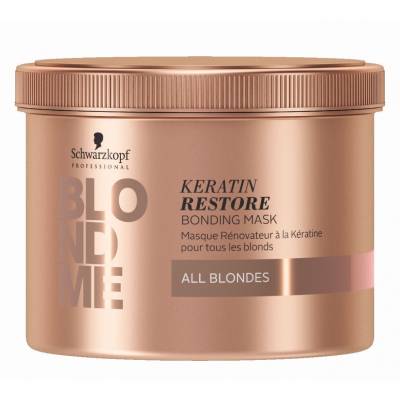 Size: 16.9 fl. oz. / 500 ml
For: color-damaged, bleached, fine, dry, brittle and shine-deprived hair
In the case of bleached or color-treated hair, professionals recommend Schwarzkopf BlondMe. Owing to keratin and magnesium citrate, in the convenience of your own home you can reconstruct broken bonds inside the hair that get damaged during hair coloring. Additionally, this mask balances pH in the scalp and reduces breakage in hair. It's worth realizing that this is a product designed for bleached hair, therefore it isn't a typical repairing treatment for all hair textures. The big plus, however, is that BlondMe Keratin Restore Bonding Mask comes in a big size, but the price is accordingly higher too.
It's your turn now – which mask for damaged hair will you choose?