Dove Hair Conditioner belongs to Nutritive Therapy series. According to the main idea of this line of cosmetics, it is supposed to nourish damaged and tired hair.
Dove Nourishing Oil Care is a two-phase conditioner. You need to shake it up before use so that active substances of the conditioner have a chance to combine. Then, you simply spray it towards dry or damp hair and… that's it! You don't have to rinse it. It's perfect while travelling. All women who are lacking in time are going to like it but will our hair?
The conditioner is two-phase. Every layer that we see in the bootle serves a different purpose on our hair.
the first layer penetrates inside of the hair and repairs it through internal restoration. In this respect it is similar to natural and valuable oils extracted from plants and their seeds. Nutri Oils Technology is meant to provide the inside of the hair with essential nutritional ingredients.
the second layer works like a serum: it smoothens all damages and softens the hair. It also makes styling easier and disciplines the hair. Based on the innovative Micro Moisture technology, it is supposed to smoothen the surface of the hair.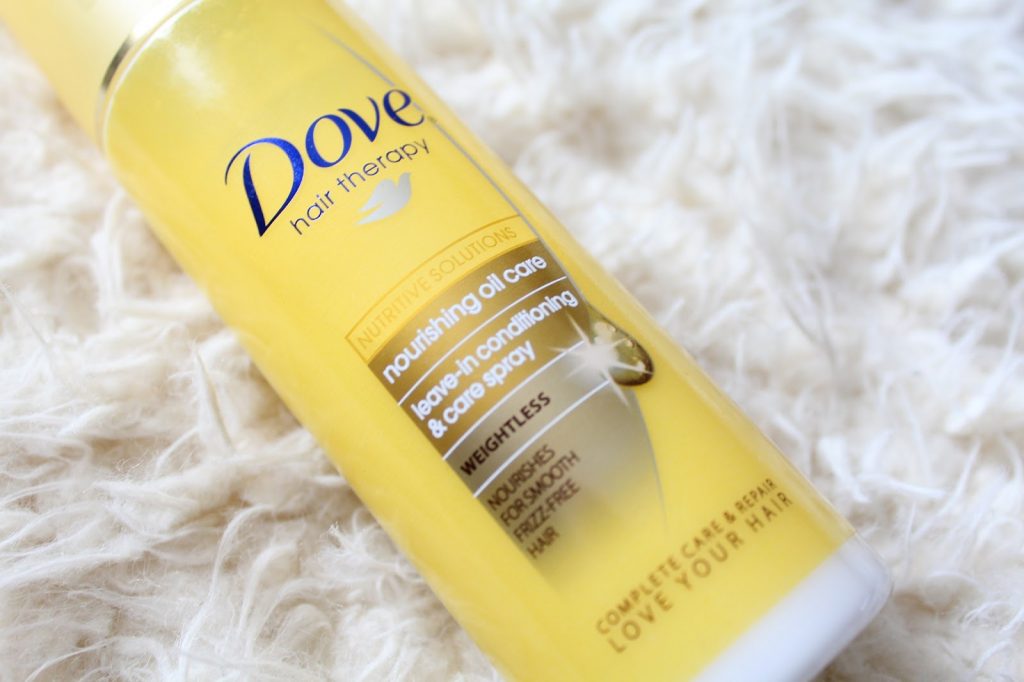 The conditioner won't weigh your hair down or make it feel or look greasy. Consequently, both women with dry and oily hair can use it. 
The conditioner is in the form of spray and this makes it efficient and troublefree. Also, it has a nice fragrance.
The ingredients of the conditioner are rich in several superb conditioning oils, including sweet almond oil, argan oil, coconut oil. For ages they have been known and appreciated natural oils which have helped in hair care. They offer special nourishing and restoring properties.
ADVANTAGES:
deeply nourishes, moisturizes and protects hair
weightless formula
easy to use, not time-consuming
won't weigh your hair down
gives smooth feeling
perfect to take to the beach or swimming pool
efficient, with beautiful fragrance
superb for summer
DISADVANTAGES:
Dimethicon is the fourth ingredient (quite high). It is supposed to soften the hair but it may also clog the pores.