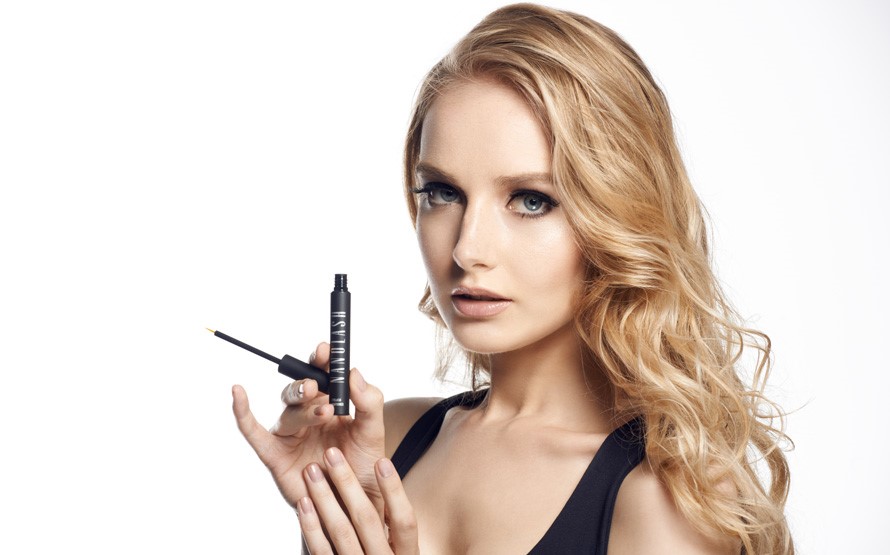 Characteristic of eyelashes causes us to forget about their care. After all, they do not provide thermoregulation for the body like other hair (that de facto on our body is much less than with other mammals). What is more, they also look much different. So, is use of eyelash conditioners such as Nanolash justified?
One of the appendages of human skin are, apart from nails – hair. It is a protein filament that grows from follicles found in the dermis, or skin. Furthermore, it grows on the skin surface only of mammals. The areas of human body deprived of hair are palms, lips, soles and bends of the joints. The greatest amount of hair is present on head. They are the one we usually focus on because they fulfil thermoregulation function. They protect us against freeze in the winter and against overheating in the summer. Most of the hair on our body is down type, and that makes them almost invisible. That is why, when we discuss hair care, we always think about the hair style. Are we forgetting about something?
Eyelash (Latin: Cilium) «is one of the hairs that grows at the edge of the eyelid and protect the eye»
The definition of eyelash clearly indicates that eyelash is also a hair. It results directly from the anatomy of both appendages. Singular eyelash has root and shaft, while root is placed in follicle and shaft is an external part. The internal part in the follicle holds well known hair bulb. It is the only living part of the hair, which cells proliferate quickly, and results with hair growth. Above the skin is a shaft protected by the cuticles that adjacent to each other. Beneath the cuticles is the cortex made of keratin. The entire anatomy is corresponding to the structure of every human hair, including these on the head.
It is worth mentioning that both eyelash and other hair have their lifespan. It is absolutely natural that in a certain moment we lose hair, which are already dead. As long as in their place grow back new hair, it is not a problem. The only difference is that lifespan of the eyelash is much shorter. On average it lasts about 2 months, though it may take a bit longer depending on genetic predispositions. To compare: hair on the head live 5-7 years. However, both cycles undergo the same phases, from anagen to telogen. The logical divergence is also the amount of hair on the head and eyelids. On average we have about 150 thousand hair and only few hundred of eyelashes. Nonetheless, these are minor differences and it is still reasonable to use eyelash serums as regular as products for hair care.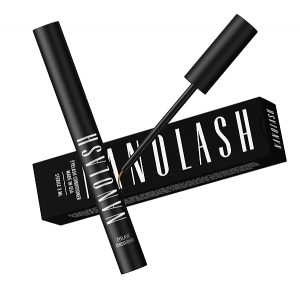 Nanolash serum «natural and safe composition not only takes care of lashes on a day-to-day basis but also helps them to grow thicker, denser and fuller»
Eyelash care with Nanolash should become the fixed element of every day. You should not marginalise the role of eyelashes, because they are the one protecting the sight organ. Eyelashes are built in a way that allows them to fulfil this protective function for eyes. They limit dust, pollens and minor insects from getting into an eye. This is exactly why Nanolash serum should be in your bathroom. The product strengthens eyelashes, improves their protective properties for eyes. You should never forget that we have only one pair of eyes, so every form of their protection is precious. The stronger, thicker and denser lashes the least dangers from the external world for the eye ball.
Regular application of Nanolash serum on upper and lower root line provides not only improvement of eyelash condition, but also stimulates its growth. Thanks to it eyelashes become spectacularly long and beautiful. No one said that eyelash serum has to only condition eyelashes. This is their main task, however, high quality cosmetics offer way more. Nanolash serum extends natural lashes, thickens them and provides with denser look. In the places of deficit grow back new lashes. Nanolash serum improves the appearance and makes every hair visible, because it works directly on bulbs.
The most desirable is false eyelashes effect and use of Nanolash provides this effect perfectly. So, we can differentiate not only strengthening, but also beautifying properties of the cosmetic. Use of rich in natural substances, Nanolash serum, has one more benefit. It provides natural, but also effective protection of eyelashes and eyes area. The additional nourishing ingredients make Nanolash create protective barrier along the eyelashes.