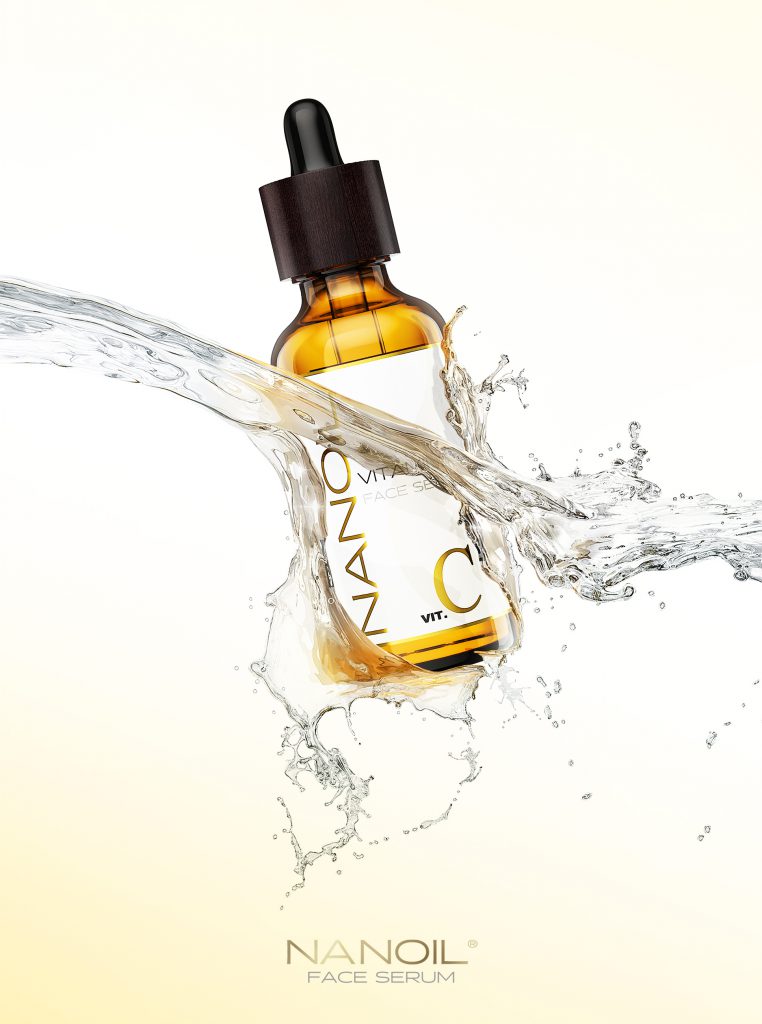 Vitamin C, so far underestimated, is now one of the highly recognizable cosmetic ingredients. We have started using it for rejuvenating and brightening treatments – not only the ones performed in professional salons and clinics, but also at home. Owing to the Nanoil brand and its revolutionary vitamin C serum, you can get brighter and younger-looking skin at the convenience of your home.
Vitamin C face serum from Nanoil
This is one of the few so well-developed face serums, using vitamin C as one of the key ingredients. This serum was developed for ashy and dull skin with wrinkles, pigmentation spots and uneven skin tone. It has to be used on a regular basis to restore the youthful appearance. Each drop of this serum hides the maximum of what the skin needs to become flawless.
High performance and stunning effects of Nanoil Vitamin C Face Serum are confirmed not only by the satisfied users but also by the professionals working in the beauty industry. Naturally, you do not have to trust the reviews because the high quality and efficaciousness of Nanoil Vitamin C Face Serum defends itself.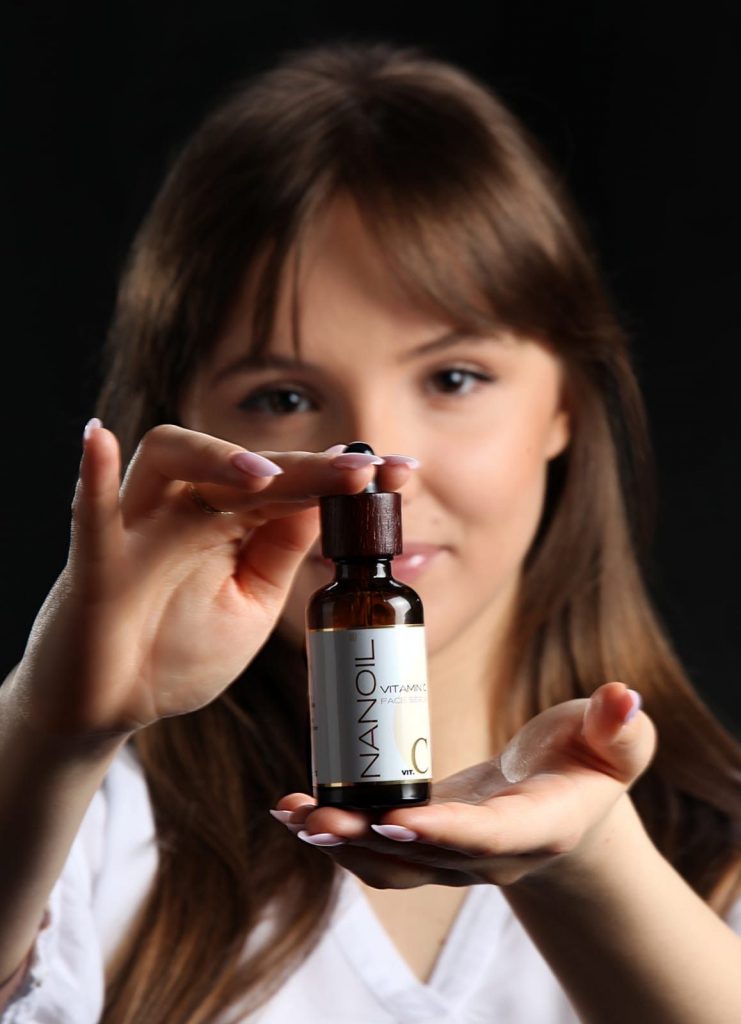 What does Nanoil Vitamin C Face Serum contain?
The main ingredient is obviously vitamin C, but it is not the most common form of this nutrient that is added to the serum. Nanoil uses the most stable form of vitamin C – ethylated ascorbic acid that is known for being able to penetrate skin quickly and work from within, stimulating cell renewal for brighter and revitalized skin.
Naturally, Nanoil face serum has more constituents like for example a diversity of antioxidants. One of them is an extract taken from a root of an Asian plant called Punarnava. It is in charge of fighting off and combating free radicals.
It is worth emphasizing that Nanoil vitamin C face serum is a vegan-friendly formula that was not tested on animals. Each of the ingredients is assigned to work on a particular skin concern, meaning that there are no unnecessary fillers added to the composition. In fact, Nanoil face serum is free from synthetic substances, which makes it a pure skincare product!
How does Nanoil Vitamin C Face Serum work?
Daily application of this serum brings out nothing but benefits. Being systematic pays off because already during the first week of vitamin C treatment skin restores its softness and radiance. Later, skin gets less tense and irritated, which often happens when it lacks water.
The key achievable effects of introducing vitamin face serum from Nanoil to a daily skin ritual and using it for 4 weeks include:
brightening of discolorations and pigmentation spots
highlighting of dull and ashy complexion
reduction of irritation and acne
smoother and more resilient skin
visible rejuvenation and revitalization
far better hydration that can be felt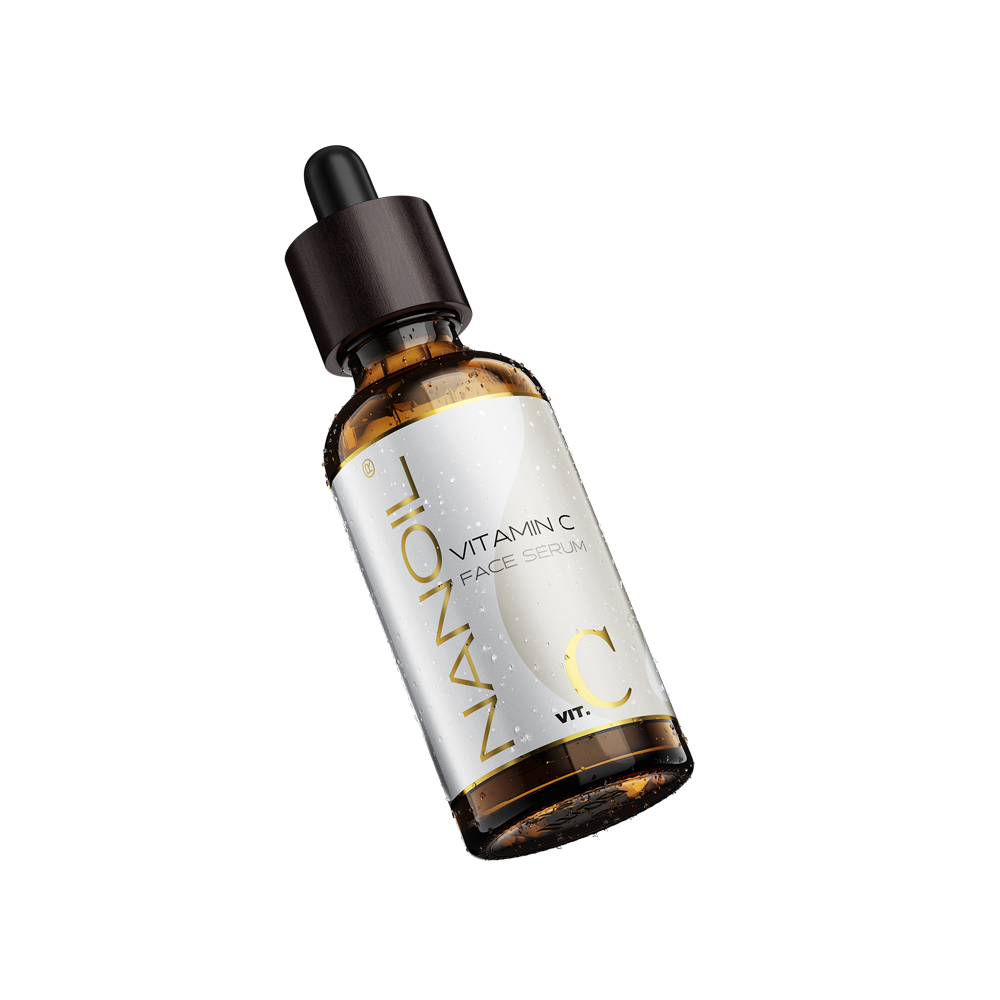 Summary: Price, availability, comments
Without doubt, vitamin C serum from Nanoil is one of the best skincare products used for at-home treatments to achieve in-salon effects of brighter and younger-looking skin.
Obviously, the effects may differ from one person to another, and are determined by the initial state of the skin. For that reason, it is advised to check the effects of Nanoil Vitamin C Face Serum on your skin. The product can be bought on the official Nanoil website: nanoil.us, where the price is the most attractive and the shipping is the fastest.
Finally, it is worth pointing out that Nanoil Vitamin C Face Serum is not the only serum offered by this brand – there are as much as six face serum available (e.g. with retinol, hyaluronic acid, white tea and aloe), created to answer the wide spectrum of skin concerns.