MAC Cosmetics never ceases to surprise us. However, this time they created something truly extraordinary. We are taking about mineral powder in the colours of rainbow with metallic finish. Meet Lightscapade, natural and perfect cosmetic.
MAC Lightscapade is so called, slow-baked product. What does it mean? Cosmetics are harden (baked) in a special furnaces for a given time. This method allows obtain a cosmetic placed in a compact packaging. This way, powder preserves its conditioning properties for longer, is easy in application and has delicate consistency. This type of cosmetics, including MAC Lightscapade, can be used wet and dry, are suitable for day and evening make-up. What is more, they are efficient and have an amazing durability.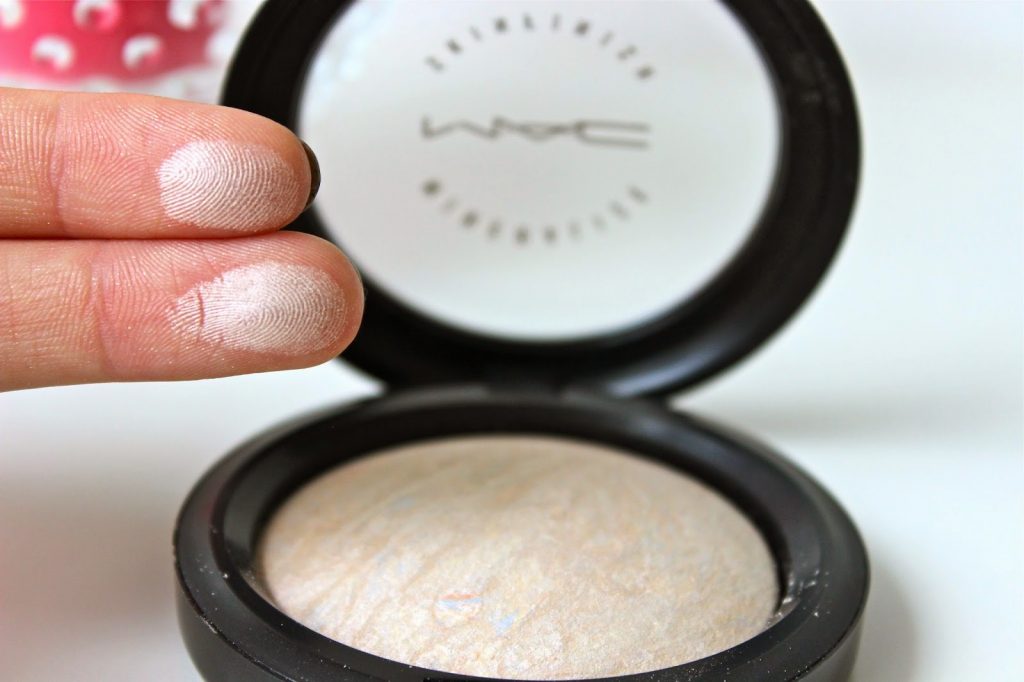 The texture of MAC Lightscapade resembles rainbow. Cosmetic combines within shades of blue, yellow, violet and brown. It provides metallic, slightly shimmering make-up finish. It makes skin brighten up, full of glow and radiant. How should you apply MAC Lightscapade powder? With soft brush apply cosmetic on the top of the cheek bones, the bridge of the nose and Cupid's bow. You can also administer small amount on the eyelids and in the inner eyes corners. This technique will optically make eyes bigger and skin around eyes radiant. Be careful: cosmetic has fly-away specks and it is quite difficult to apply on the skin. The powder messes packaging and everything in its reach, like clothes, hands and dressing table. After every make-up, brushes should be cleaned and disinfected.
MAC Lightscapade has a packaging with a magnet. There are 10 grams of product. In powder are several natural ingredients, among many: mica, jojoba oil, corn starch extract, iron oxide and natural colourants. MAC offers also cosmetics in different shades: Warm Rose, Soft & Gentle, Global Glow, Cheeky Bronze, Perfectly Lit and Gold Desposit. The colours of cosmetics are developed to match all skin complexions. Surely, everyone will like MAC Lightscapade.