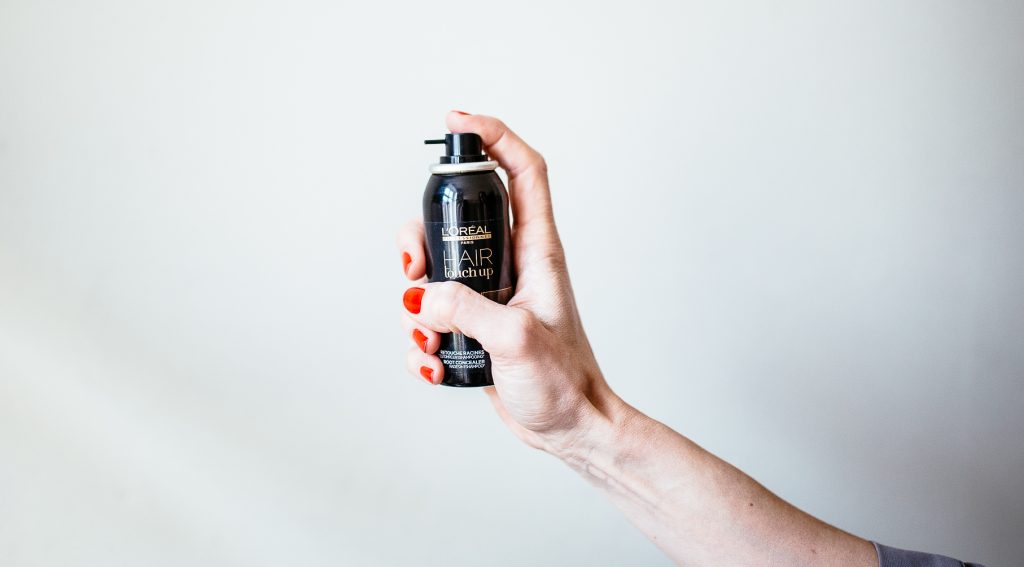 Nowadays, we live fast and more intense than ever, we suffer from chronic lack of time, days and months are passing by while we concentrate on the most important matters of everyday life, then suddenly happens that we have to attend an important meeting, event, party or date. We look in the mirror and… realise two things: firstly, we grew gigantic roots and secondly that our hairdresser won't be able to book us a visit in the next few days, because of tight calender. What should you do?
L'Oréal intends to help all the women who are always on the run and released brilliantly easy and simple in use cosmetic in form of spray for coverage of roots. This is great way to deal with roots in a quick and surprisingly easy way.
L'Oréal Professionnel Hair Touch Up Spray works just like the well known dry shampoos, which are brilliant in their simplicity (shake, spray dry hair, comb and ready). In a quick and effective way it provides hair with natural effect, immediately covers hair with colour and absorbs just great. Product is safe, quick drying, long lasting and available in four shades: black, brown, light brown and dark blonde, so that every woman could precisely match the colour of cosmetic with her hair.
Manufacturer ensures that spray gives great and very natural effect, precisely covers unwanted roots without extreme contrast between colour of the product and hair. It means that after use of spray, you won't be able to tell the difference between the shade of cosmetic and your natural colour.
L'Oréal Professionnel Hair Touch Up Spray can be easily removed – you can get rid of it after first hair wash, so that your hairdresser could do her thing. Because – let's face it – we just like to visit our hair stylist. However, thanks to L'Oréal we also have additional weapon in our fight for beautiful appearance.